Hanley Town Office
Office Hours:

Monday

to

Friday




9:00 to 12:00 and 1:00 to 5:00

Box 270, Hanley, Saskatchewan, S0G 2E0
Email: townahanley@sasktel.net
Phone: (306) 544-2223
Fax: (306) 544-2261
Administrative Office:
Darice Carlson, RMA,


Chief Administrative Officer

Charlene McClean, Office Clerk
See Residential Services for
Water / Sewage / Waste / Transfer Station, etc.
Public Notices
Winter Risk Control Services: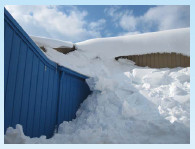 Prevent Winter Roof Collapse
Snow is a fact of life in Canada and all areas are subject to regular accumulations and snow storms. Deep accumulations of snow can lead to roof collapse. In addition, rain combined with previous moderate snow accumulations can overload the structure and lead to collapse.  See More Info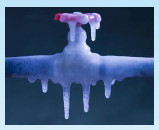 Preventing Frozen Pipes
Freezing weather may bring discomforts but one of them, frozen water pipes, can be avoided with a little planning and a few simple steps. When frigid arctic air hits, water freezes, and as it freezes, it expands causing pipes to burst and possible flooding to occur. Domestic water lines, heating and cooling systems and sprinkler systems are all susceptible.  See More Info
The Ministry of Government Relations has developed a new document aimed at assisting administrators and clerks in providing information to citizens with the intent that issues may be resolved at the local level. 

The intent of this document is that it be available to all citizens as a handout.  The document is available on the website at : http://www.saskatchewan.ca/residents/voting-consultations-and-democracy/accountability-of-council
Road Closure - Temporary Road Closure Notice
The Town has closed a portion of First Street (from #1101 to the intersection where 1st Street meets the RM road) due to construction.? Please detour until further notice.