Recreation in Hanley
The Town has a wide range of reasonable priced recreational facilities in and around the area.
The community supports a natural ice skating rink built in 1980. Recreational skating, junior, senior and recreational hockey and figure skating all take place in this facility.
The curling rink has four sheets of artificial ice which attracts both young and old into it's very active club.
Snowmobiling is enjoyed by a large portion of the population.
A nine hole golf course with sand greens is located within town limits.
Hanley is the heart of some of our province's best white tail and mule deer hunting. We also have excellent moose and elk hunting nearby. Migratory birds are currently in great abundance in the area.
A Firearm Safety course is conducted once a year to teach firearm safety and proper hunting techniques.
Annual Events
Ag Fair Info – June 14 – 15, 2019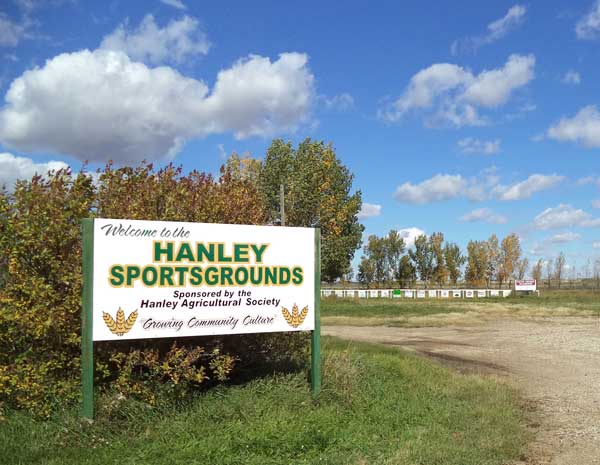 Recreation in the Area
Brightwater Reservoir, 7 kilometers away entertains great walleye, northern pike and perch fishing all year round.
Blackstrap Provincial Park, 15 kilometers northwest has excellent downhill and cross country skiing as well as boating, swimming and water skiing activities. It also provides great walleye, northern pike and perch fishing all year round.