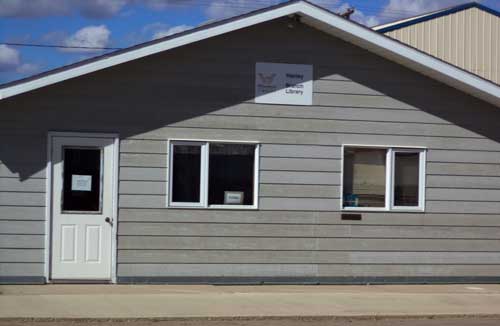 March 18th, 2020 – NOTIFICATION of LIBRARY CLOSURE
This is to notify all patrons of the Hanley Public Library that the library will be closed after March 24, 2020 due to the COVID-19 virus pandemic.
If you have ordered materials to be picked up, please visit the Library on/before March 24th to sign out these items.
Book returns will still be accepted until the closing date.
HOWEVER, Wheatland Regional Library is asking patrons to hold on to any library items while the library is closed to prevent a backlog in the system. All fees will be waived if items become overdue before the library re-opens.
We do not know how long the closure will be. We appreciate your understanding and patience at this time. Notices of re-opening will be posted on the Hanley Buy and Sell page as well as the Town of Hanley Facebook page.
Thank you.
Hours of operation:
Tuesdays 1:00pm – 6:00pm
Wednesdays 9:30am – 12:30pm
Thursdays 2:00pm – 6:00pm
Librarian: Elena Tews
Phone:  306-544-7567
Email: hanley.library@wheatland.sk.ca
Wheatland Regional Library has now successfully migrated to Saskatchewan's single integrated library system!  To access the library, click on the following: Wheatland Library
Board:
Chairman Harold Dyck (RM of Rosedale rep)
Members:

Giselle Hanson (Town of Hanley rep)
Jody Libke
Leah Weisbrod
Carol Haight