Hanley School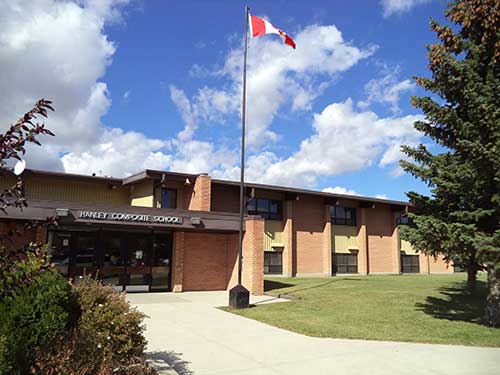 Box 449, Hanley, SK S0G 2E0
Phone: 544-2511
Email: hanley@spiritsd.ca
Also see: http://blogs.spiritsd.ca/hanley/
And Hanley Composite Portfolio Page
Hanley Composite School is a kindergarten to grade 12 school with approximately 250 students. We are located 50km south of Saskatoon on Highway 11 and are a part of the Prairie Spirit School Division.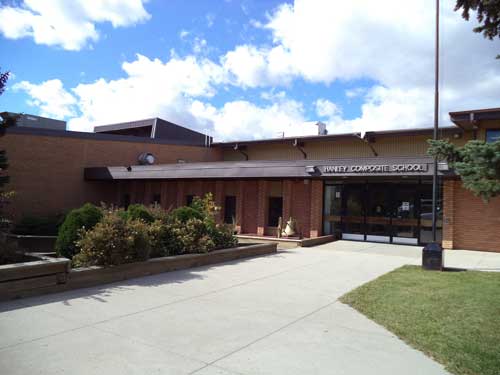 The school promotes student involvement in various activities and boasts to have excellent extra-curricular programs including:
band
football
volleyball
basketball
badminton
drama
Other Area Resources
Hanley Pre-School
"Growing young minds through Education, Interaction and Play"
Current Board Members:
Patti Prosofsky: 306-544-2226
(President)
Julie Bessey - 306-544-2411
Bekki Kempton 306-544-2478
Ashley Haraldson 306-544-2858
Current Teachers:
Shannon Soshyski: 306-492-4616
Leah Weisbrod: 306-492-2108
Location: Hanley Lutheran Church
We will be running classes twice a week for 4 year old & 3 year old children Tuesdays & Thursdays, 9:30-11:30 am.
If your child will be absent from class, please advise Shannon prior to or the day of class.
Play-school classes will begin in September. A schedule for the year is provided at the beginning of the year. We will also be sending out a monthly calendar as a reminder to parents of holidays, coming events and the volunteer schedule. All parents will be required to attend on a rotation as the Parent Helper. Once a definite class list has been made, a schedule of days will be handed out. If you require any particular scheduling for your day, please advise one of the board members prior to the schedule being made. If you are unable to attend on your assigned day, it is your responsibility to find a replacement or trade with another parent.
Please send your child to play-school with a snack. A juice box or water bottle and a small healthy snack is encouraged. The children will only have about 10-15 minutes to eat, so a large amount of snack or a lunch is not required. One snack item is sufficient.
We look forward to an exiting new year at Hanley Play-school and welcome all parents assistance and co-operation in making this a wonderful experience for our children.
2017 TRIP A MONTH RAFFLE
Prairie Spirit Schools Foundation 2017 Trip a Month Raffle is a great way to treat yourself or a friend and support learning at the same time!! Go to www.prairiespiritschoolsfoundation.ca to order.
- Trip prizes are for $2,500.00 each!!
- $100 ticket gives you 12 chances to win!!
- Every ticket goes into EVERY draw!! (One person won twice last year – that could be you!!)
- With only 1000 tickets to be sold, those are FANTASTIC odds!!
- All dollars raised will be utilized to support innovative programming for our students and…you have the option of allocating $30 of each ticket to support the school of your choice!
See More PDF